SOMS Library Services, Special Events, and Student Newspaper
click on "SOMS VOICE Student Newspaper" link above to view the latest issue of our school newspaper!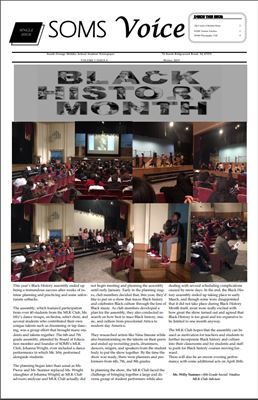 After School Events
Teen Read Week™ is a national adolescent literacy initiative created by the Young Adult Library Services Association (YALSA). It began in 1998 and is held annually in October the same week as Columbus Day. Its purpose is to encourage teens to be regular readers and library users. SOMS Students celebrated Teen Read Week by hosting its first Spoken Word Cafe, honoring the special voice and talents of our teens.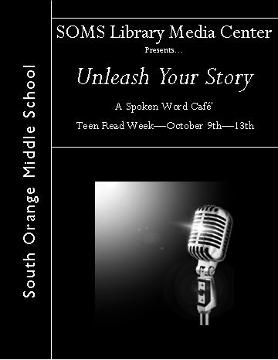 © Copyright SOMS Library Media Center